Welcome to my Blinkies Site, if you love blinkies, I'm sure you will love it here.
This is my little blinkie shop, here I sell the blinkies I do in my PSP, using purchased tubes from differents packs and membership, all what you see here is mouse made, so please respect my work and the work of the other pixel ladies who work for create and paint this cuties.
As all you know I'm the owner of
Crazy Siggie Club
, and I work with little pixels since four years ago, I love them and now I decide is time for
BLINKIES.
I really hope you like my site and my blinkies, and let me say I make them with all my love just for you.
Take some time to see what you can find here, and if you have a question, just write me
HERE
, and I will answer as soon as I can.
Thank you for visit my site, big hugs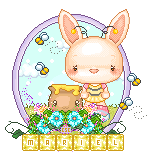 -->